"Pouvoirs d'Afrique" is a perfect elite magazine as it has managed to command respect and trust from decision makers, chancelleries and in the corridors of power.
As the world turns its attention to the African continent as a source of wealth, economic growth and technological development, Africa is also home of countries whose policies are constantly changing in front of huge challenges including the precarious living conditions of the majority of the African population.
The editorial policy of "Pouvoirs d'Afrique" highlights the importance of the men and women who make the next Africa by providing an in-depth look at the burning issues of the continent.
The issues dealing with international politics are based on a socio-political, economic and cultural reading of the African continent.
As a quarterly magazine devoted to deep insight and analysis, "Pouvoirs d'Afrique" invites its readership to read – throughout its 100 pages – about a wide range of topics from economic development and new technologies to mobile telephony, banks and insurance new markets… in conjunction with the emergence of the new social classes.
Beyond Africa's borders, Pouvoirs d'Afrique integrates a 16 page section, dedicated to a varied Anglo-Saxon content in cooperation with major American think tanks, hence building a bridge for a cross-border contribution that results in serious and reliable analytical journalistic work.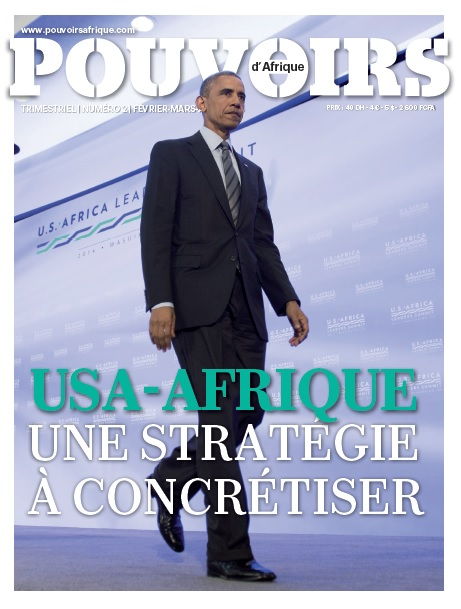 Comments are closed.