"Al Ahdath Al Maghribia" is a media institution and an opinion reference in the Moroccan media landscape for nearly twenty years.
Since 1998, the editorial team is striving to provide relevant, quality and very often first-hand news to millions of loyal readers through generations. That can only be viewed as a reflection of the newspaper's independent stand.
Thanks to a broad diversity of the covered topics, Al Ahdath Al Maghribia has managed to maintain its leading position among the Arabic dailies. This translates into a varied content, from general news to a specialized content featuring specific fields, or supplements and special sections on a daily basis. The paper's 28 pages recount everyday stories around social, political, and economic issues.
Al Ahdath Al Maghribia has supported over the years the development and evolution of Morocco in different areas. This could not have been possible without the devotion of its journalists and correspondents who are always present at the heart of the burning events, and the newspaper adapts its editorial style to the requirements of each new era.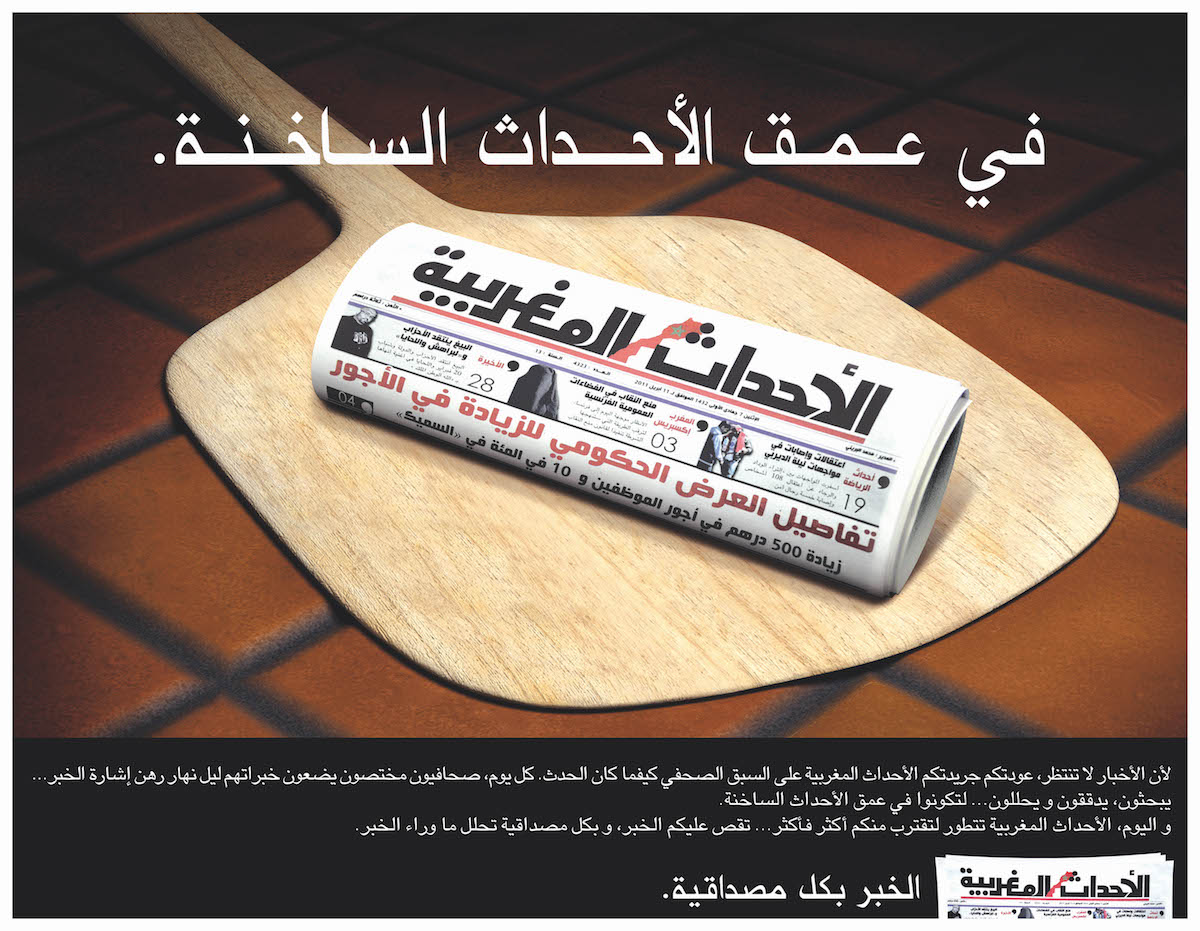 Comments are closed.